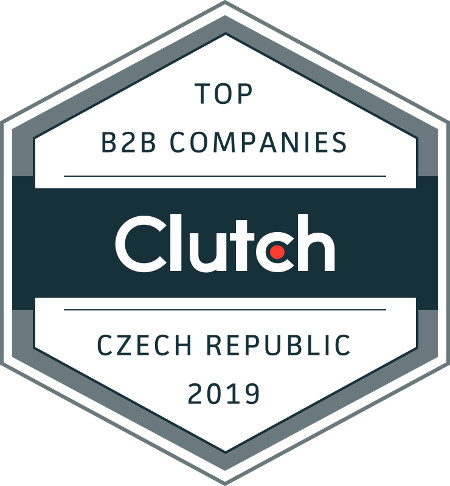 In a world brimming with technological advancements and endless possibilities, it can seem close to impossible to get ahead as a smaller business. While having a stellar digital marketing and SEO strategy or an impeccable customer service philosophy are important elements of a successful business, true longevity boils down to one thing: how strong your software solutions are compared to your competitors. It's really that simple. If you're unsure how to best create visually stunning and user-friendly technology for your business, Kurzor is here to help! Kurzor is a top-notch web development firm with a centralization around PHP and JavaScript. We work with clients from Britain to Germany to the United States, with companies of all shapes and sizes. We always deliver quality products and make sure our clients meet their benchmarks every time.
In light of our contributions, we've been named one of the Top B2B companies in the Czech Republic by Clutch! We'd like to thank our valued customers for making this honor possible. They participated in client interviews on our behalf to measure our impact and ranked us a whopping 4.3 out of 5 stars. Please take a look at a recent review below: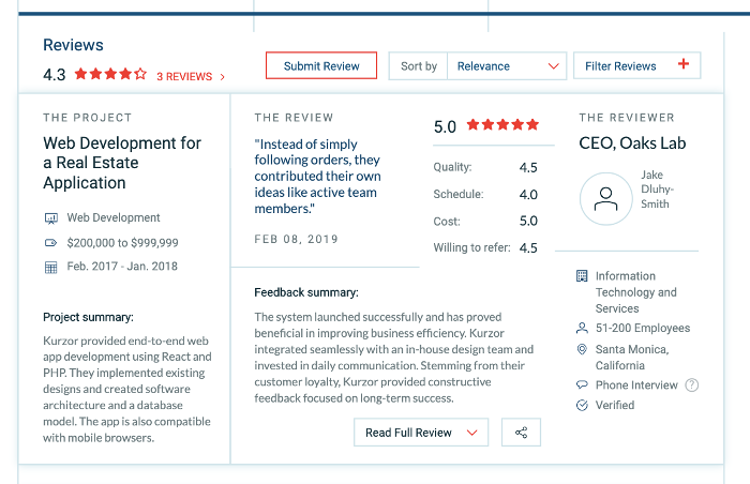 We are very grateful for the recognition of our efforts to serve our clients. – Petr Gogolín, Director
Clutch is a B2B market research firm that utilizes a unique ratings methodology to rank industry leaders. We've also been named a top app development firm in the Czech Republic by The Manifest, a business data insights platform.
Thank you once again to our clients and to the Clutch team for making this award possible! Please drop us a line if you'd like to work together soon!