Outsource or not?
The world has witnessed a huge shift of IT workforce from developed countries to cheaper regions in the past several decades. So outsourcing might seem like a no brainer and an ideal solution to any development challenge. It is the case in many situations, but there are several aspects to consider when deciding if outsourcing web development is the right move for your company.
When outsourcing works
Generally speaking, outsourcing works well if you have clearly defined specifications, verified practice of managing remote workers or subcontractors and successful delivery doesn't depend on local knowledge in your home country.
If you need a great talent, outsource it!
Another reason for outsourcing – and not so obvious – is saving a lot of energy to attract local talent. If you are a small tech company in London, there are many other similar companies searching for the same talent as you are. An interesting product and nice working environment isn't enough. You need visibility on the market, branding, skilled resources and recruitment plus a quick hiring process. This all adds up to an inconsiderable amount of energy you must spend on something other than actual development of your product or winning new business.
Some markets have seen such rapid growth of demand for talented developers that companies with less effective recruiting strategies can be at risk of having enough people to deliver, let alone for more growth. Consider the experience of Divina Knowles, CFO of gaming company Mind Candy, from article in Management Today:
'Companies are poaching from each other - even companies who are in the same portfolio with VCs, because there's such a limited pool. We recently have struggled quite a lot to find mobile developers, [therefore] you can't move as fast as you want to, you have to push back launches. So it does actually affect your business, your revenue and what you're trying to achieve.'
When outsourcing isn't the best solution
Outsourcing isn't working very well when you need key personnel who will act as a backbone of your software development. You need those people in-house, no halfway measures. Outsourcing rarely works without a proven project management system and processes on part of both the client and the outsourcing provider. The time difference between countries can be bridged relatively easily, but you need clear communication protocols, an appropriate project management system like SCRUM and experienced managers to deliver.
6 reasons why outsource web development to Czechia
Discover key reasons why companies like Microsoft, Skype, Tieto, Red Hat, SolarWinds and IBM are housed in the Czech Republic in this short video from Czech investment agency: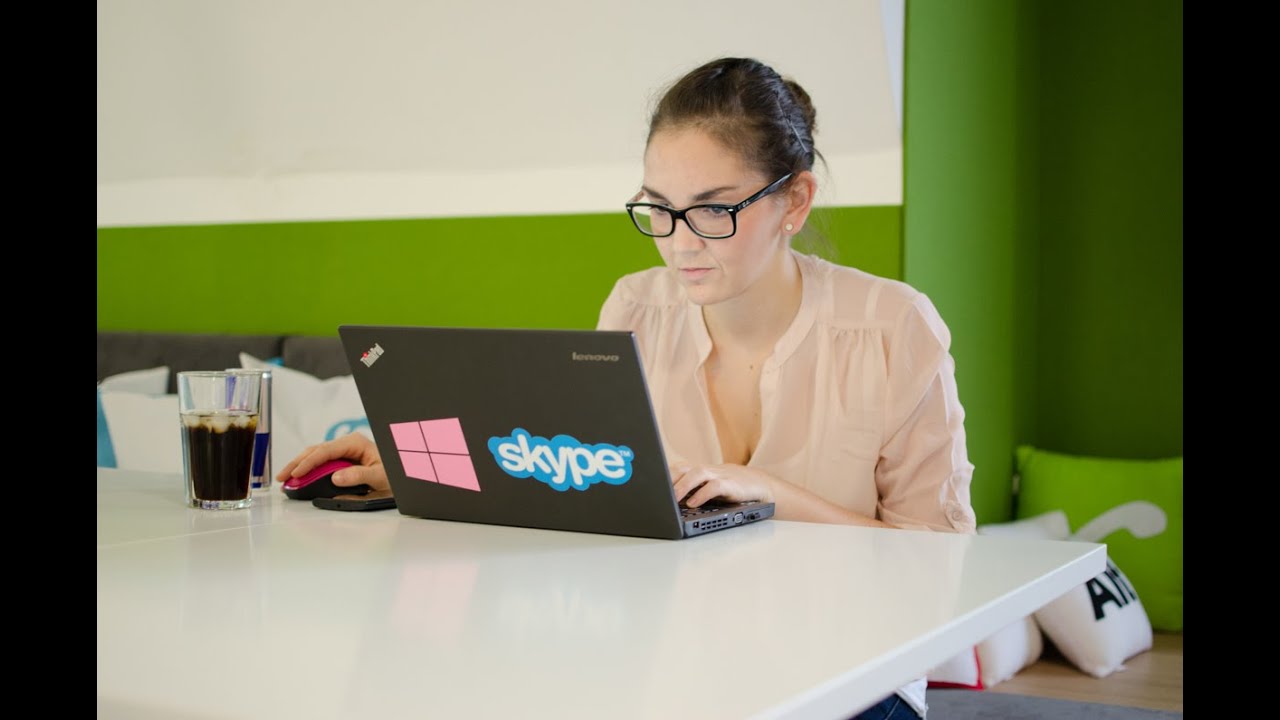 1. Proven provider with a great track record
Developers from Czechia are one of the best IT specialists in the world. Our 9th rank in the World Programming Olympics is better than developers from typical outsourcing locations like Romania, Bulgaria or Ukraine, but also than developed tech states like Finland, Sweden, South Korea and even the U.S. (28th) and the UK (29th).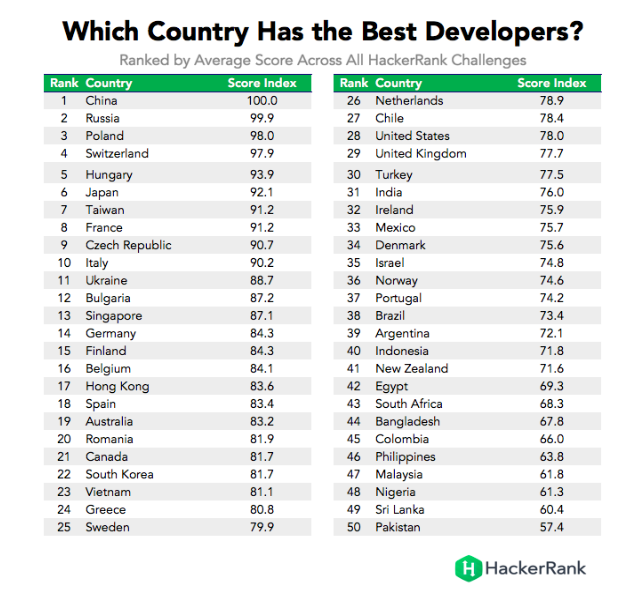 Czechia is a country of choice for many successful international corporations. Aside from Prague, there is the second largest city Brno which houses the biggest Red Hat development office in the world. Other companies like IBM, NetSuite, AVG, Infosys, Honeywell, Microsoft, Google and Kiwi also have sites here.
The reasons are: easy access to great technical universities with many skilled graduates, language proficiency, and quality of life that makes people want to stay in Czechia.
2. European country - Czechia earned A1 rating
Czechia joined the EU in 2004 and is the most economically advanced country from all of the former Eastern bloc states. A stable legal environment and government earned Czechia an A1 rating from Moody's. Corporate taxes are at a mild 19%, investments incentives and grants from EU further support growth in the local IT sector.
3. Location - Czechia is accessible from anywhere
Prague is the capital of Czechia, well-known all over the world for its beautiful architecture. Brno is the second biggest city, less known internationally, but actually the IT centre of this country. Proximity to airports in Vienna and Prague makes it easily accessible for visitors from anywhere in Britain or other EU countries, and there are also direct low-cost flights to Brno from London-Stansted and Eindhoven, and Lufthansa connects the whole world to Brno via its hub in Munich.
Quality of life index by Numbeo ranks Brno 24th out of all European cities, so it is ahead of Stockholm (30th), Manchester (33th) sunlit Barcelona (39th) Oslo (41th) and finally London (56th).
Our time zone is UTC +01:00, which makes it really easy to manage day-to-day operations with clients from Britain or any other country in Europe.
4. Education - long tradition of academic education
We have over 15,000 graduates every year within STEM specialization in Brno only. There is a long tradition of academic education going back to the 14th century when the first university was established and operates until today. The average number of people with tertiary education is at 31%, which is even higher than that of Germany at 30%.
EF EPI World's largest ranking of countries by English proficiency ranks Czechia 16th among 70 countries with the mean years of schooling at 12.3 years. That is on pair with Britain.
5. Cost - developers from Czech Republic are cost effective
The most frequent reason for outsourcing is still the price. Consider the example of an experienced web developer located in-house in London and outsourced from Czechia. Actual numbers might vary according to the skillset and seniority, but we usually see savings of up to 50% for a typical candidate.
| | | |
| --- | --- | --- |
|   | In-house | Outsourced |
| Hiring | £10,000 | £2,000 |
| Pay | £50,000 | £35,000 |
| Class 1 NICs | £7,000 | £0 |
| Administrative cost | £1,000 | £240 |
| Facility, HW, SW | £2,000 | £0 |
| Total | **£70,000** | **£37,240** |
Listen to Jono from London's digital agency Loft speaking about his experience with Kurzor:
---
Next step
Get in touch with us and see whether outsourcing is the right option for you.